Going into the final day knowing that we had a long night ahead of us plus we had all of Sunday night and Monday morning to clean and pack before checking out, our goal was to soak in the rest of the convention and take care of some last minute details with our coverage.
The interior of the Dutch Bros Coffee near the convention center
Some of the crew that came up from California had never heard of Dutch Bros Coffee, like Nate in 2017. So despite having to navigate the constant rain that I didn't want to deal with but realize it's Portland weather, we make the walk from the convention center down to the Dutch Bros across the street from the
Rip City sign that Ryan took a photo of in 2019
. Those who had not had this coffee before did enjoy it, and I got to taste it again since the majority of the Dutch Bros that have opened in the Sacramento region are north of downtown. I did not know however that there were Dutch Bros that felt like a traditional sit-down coffee shop and not the drive-in shop that most of us are used to.
The escalator going down
I'm able to capture footage of the Kumorimarket opening up as I take my last few laps around this area before the convention closes up or we decide to call it a convention, whatever comes first.
Like at the beginning of Day One, the majority of the time was spent over at the Charity Auction as the time ticked away to 12 noon as well as some additional networking and follow ups to this weekend's events with those who are handling the tours for TeddyLoid, Meirlin, and ACME and have some impressive names to their credit like Miyavi.
As hours became minutes, the camping portion of the auction began despite staffer's attempts of keeping the move along. Though moving throughout the tables I found a Little Witch Academia artbook that Nate placed a bid early on before it ballooned to $550 and I actually found the guy who was holding the bid and won it at the end.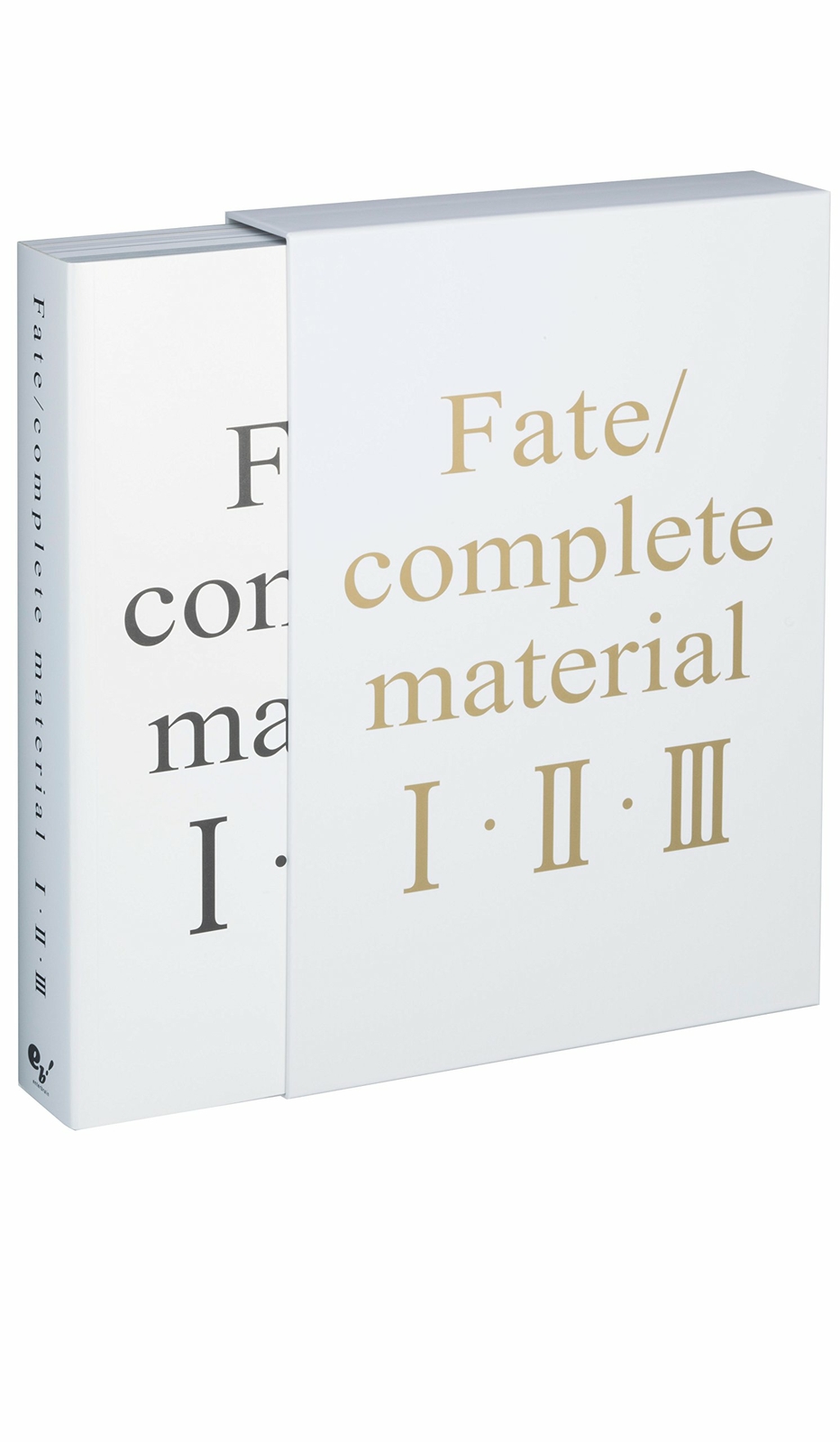 Fate/Complete Material Vol. I, II, & III (Souce: eBay)

In the meantime, there was "Fate/Complete Material Vol. I, II, & III" artbook with a $200 bid and nothing else with the holder nowhere to be seen. At what was a eBay snipe at 11:59am, I place a bid for Ryan for $210 and a minute after that the auction closes up and I meet him downstairs to watch him pick up this massive book as well as those Hello Kitty x Street Fighter plushies.
A photo of a Emma cosplayer alongside me as Norman and Nate as Ray
This day was truly exciting for me since I was debuting a cosplay for the first time in Norman from The Promised Neverland, an anime that is on the Top 5 (if we're only counting Season 1, if we combine both Season 1 and the disastrous Season 2 it drops down to Top 10 material). In terms of getting the cosplay together it was simple with my only challenge was putting on a temporary tattoo. I lasted a long time wearing this cosplay compared to Yuri and Junpei; I did however halfway through the con as it was dying down I swapped out for my Squid Game variation of Norman and then swapped that out for my Squid Game variation of Junpei.
I wanted to commemorate this occasion since I knew it was cosplay that would carry over into 2022, and Nate helped me out by obtaining me a Norman nendoroid for my collection that live inside my PC case.
A Tekken 7 tournament
I picked a good to see what it would be like if the Gaming Hall was busy since the only other time was towards the end of the convention back on Day One or the beginning of Day Two and experiencing emptiness. Here I experienced some "good-ass Tekken" and saw people playing that card game that we like to play in Tanto Cuore which made it all the worth while to make a stop at its peak.
Something from My Hero Academia
Those last minute details to our coverage never came about and once the last of it was confirmed to be cancelled, we knew that we could we could call it a convention and head back up to the room to rest up before we headed off into Sunday night - but not without some last second shopping and soaking in the convention scene that we missed so much.
The wine cellar at Fogo de Chao
It's a tradition that we have an after-convention meal and for this year we anted up the meal by going to Brazilian BBQ over at Fogo de Chao in Downtown Portland. Prior to today no one knew what Brazilian BBQ was but I knew it from a couple of restaurants down in the Sacramento area.
A5 Wagyu cooking on a salt block
When the waiter hit me on the pitch for A5 Wagyu with "order one and get a free meal," I knew that it was destiny for us to try it alongside the beef, chicken, and lamb that was available. And so we ordered the ribeye and watched before our eyes as we tried out all the food.
Out of all the after-convention meals that we have done in the past, this was the most memorable - even more than the AX 2013 visit to Roscoe's.
Signage for Ground Kontrol
Up the road from Fogo de Chao was Ground Kontrol, which in my opinion was much better than our visit to Quarterworld the night before (although Ryan may disagree since we didn't spend enough time at Quarterworld and didn't see the entire building).
[On a side note, I want to bring up a side discussion about potentially living in a city like Portland, and I forgot who said it but "Portland is a cool city to visit but a horrible place to live" which I totally agree with for a couple of reasons - the weather, traffic, the occasional visit from radical parties, and the parking. Back at Quarterworld we had to park in a residential neighborhood and if cars are parked on both sides there's barely enough room for one car to drive through, and over at Ground Kontrol the only parking was at a parking lot with tight spots with little room for error when entering and exiting.]
The amount of arcade machines - including a rare and restored
Lucky and Wild
machine - and pinball cabinets had me spending the majority of my money trying to recrate the scores on the
Zen Pinball Party app
but realizing that real-life physics are different than video game physics. Within all the replays that I hit from cabinet not featured in the app, there was a cabinet that I didn't expect to go crazy on and hit two replays (a score replay and a number match replay) -
The Twilight Zone
.
We headed back to the hotel to celebrate one last time, which involved a
very expensive bottle of champagne
and attempting to finish off the rest of the drinks that we brought with us...
-Day Three End-