Hello everyone, I'd personally like to thank you for sitting down and welcome you to a reading to the beginning of what would a big journey for the blog and myself. also as well as a fore note for everyone at Kumoricon staff for allowing us all to attend.
Where do I begin?
Ah right, the planning phases of before everyone got here! Late into spring going into summer, the boys and I would debate on going, Matt hard on to the trail from last time in 2019 was intrigued by the results prior to this year and would insist on going. After much trial and error and of course another job later to boot we would go through summer and into fall thus landing us here.
---
Day -0
With all the plans set and all of us including a newcomer to the blog rearing to go, The SoCal crew consisting of Jeriko and Chantelle would decide to fly in favor over driving, compared to team NorCal who were driving as they were only 5 hours compared to 12 if SoCal were to. Since I took the week off from both of my jobs I would be anticipating which team would get here first. Since the flight from LA to Medford would only be 2 hours I figured SoCal would be here first - yes they beat NorCal by 3 hours. Team NorCal consisting of Matt and Nate would be not too far behind after I would pickup Jeriko and the Mrs from the airport at 2 PM. Jeriko who got us a room at the newly opened Holiday Inn and suites would load the suitcases in trunk and take a quick tour of my stomping grounds before heading back to the room. We would drop the Mrs and suitcases into the room before heading back to pick up the rest of my things as well as a certain Dalton. (I'd make the usual ginger joke but Dalton dyed their hair blonde at the time.)
By the time we had got all situated in the room Levi would be on his way from his shift at GameStop and Matt and the ever cold Nate arrived not shortly after at around 7:30 pm. (Yes, Nate would eventually be called out for this the entire trip.) Now with the whole crew reunited and finally back all together for the first time in eight years, we would catch up before Levi finally would make it to the room. Some gifts would be passed around to everyone as well as props for cosplay, Matt who was at SacAnime Summer prior ended up surprising me with a set of Asuna goodies such as a chibi figure and sleek pair of Alicezation Asuna headphones! (Sadly outside of my Switch I can't use them for normal purposes given they have a 3.5 mm jack on them.)
Puchieete Figure Sword Art Online Asuna: Knights of the Blood Ver.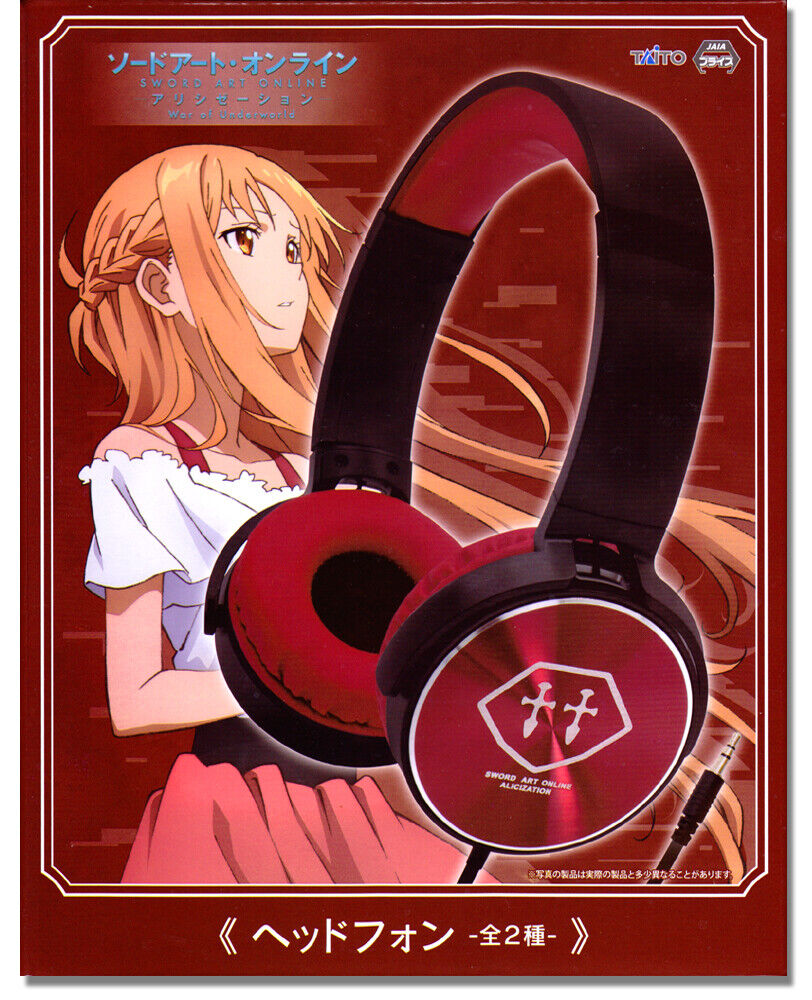 Box of the Alicezation Asuna headphones
The crew all on empty stomachs would ponder what to eat as we could not decide on all the local spots nearby so we would settle for the Mod Pizza across from the hotel. Here we would discuss blog related topics as well as plans for the upcoming podcasts over a nice meal. We would take a full crew selfie before heading back to the room and Levi's departure.
Before we would call it a night the boys stayed up and played Smash and eventually a game of Mario Party Allstars on my new Switch OLED. I was destined to win that game until Nate would decide to ruin that plan and throw the game which Matt won due to some questionable moves on Nate's behalf. Knowing we all had to get some rest as the designated drivers, Matt and I were about to embrace that long drive to the Rose City we finally went to bed.
Day -0 End